Semula To A Dying Industry
Design Thinking & Product Design
Self-Initiated Work
In collaboration

Semula



Grand Winners of Singapore Design Award 2022
Our project began with the desire to give a new lease of life to a kiddie ride that I found discarded near my house. Through our project, our goal is to revitalize the familiar kiddie ride using recycled plastic materials. After experimenting with Semula on how to refurbish the kiddie ride using recycled plastic, we encountered a few challenges that prompted us to think about creating a more sustainable manufacturing system.
As a result, we conceived the idea of establishing a shared space where people of different generations can recycle their plastic waste. This shared space is constructed from recycled plastic, and we will assist them in converting their waste into useful products. It will serve as a venue for young children to enjoy the kiddie ride, parents to relax and socialize, and the elderly to engage in sensory experiences.
Additionally, we have developed a more modular design for the kiddie ride, allowing us to assemble it using a few custom-cut plastic pieces.
Jeryl from Semula working on the prototyping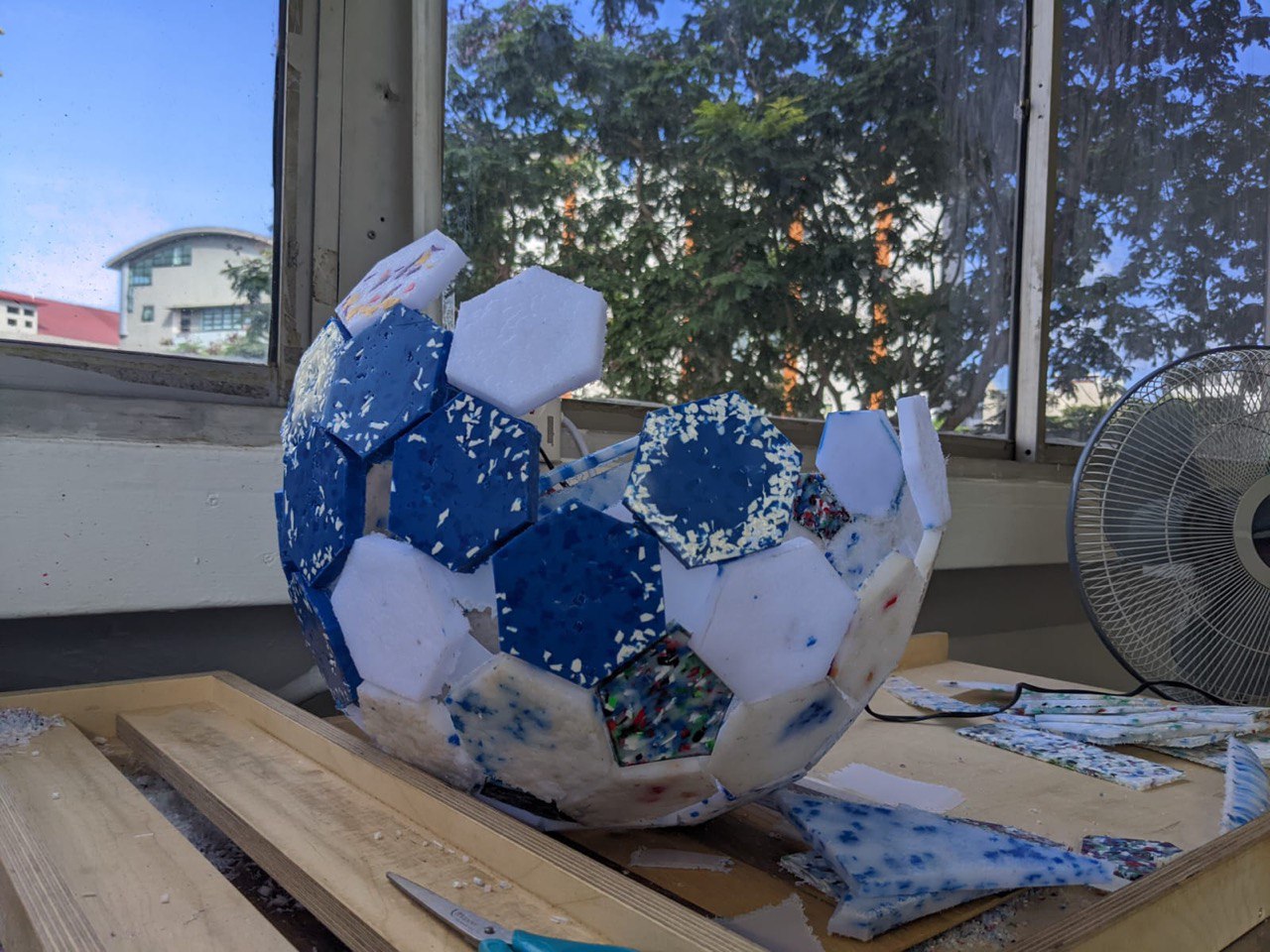 ---